From our Tech Talks to group skiing lessons, Wise Engineering company traditions are rich, inspiring, and fun. We are a Ukraine-based company, and it is our corporate culture that helps us today like never before, live through the hard times, stay productive, help those in need, and feel the support from each other.
Our traditions are aligned with our values of growth, ownership, and our aim to build a work environment of close friendships and caring human relationships. This year our company celebrates the 16th anniversary, and we are proud to say that some traditions are with us from those early days.
We hope our collection will spur some ideas for your workspace and will be happy if you share your company traditions in the comments for the post on our LinkedIn page.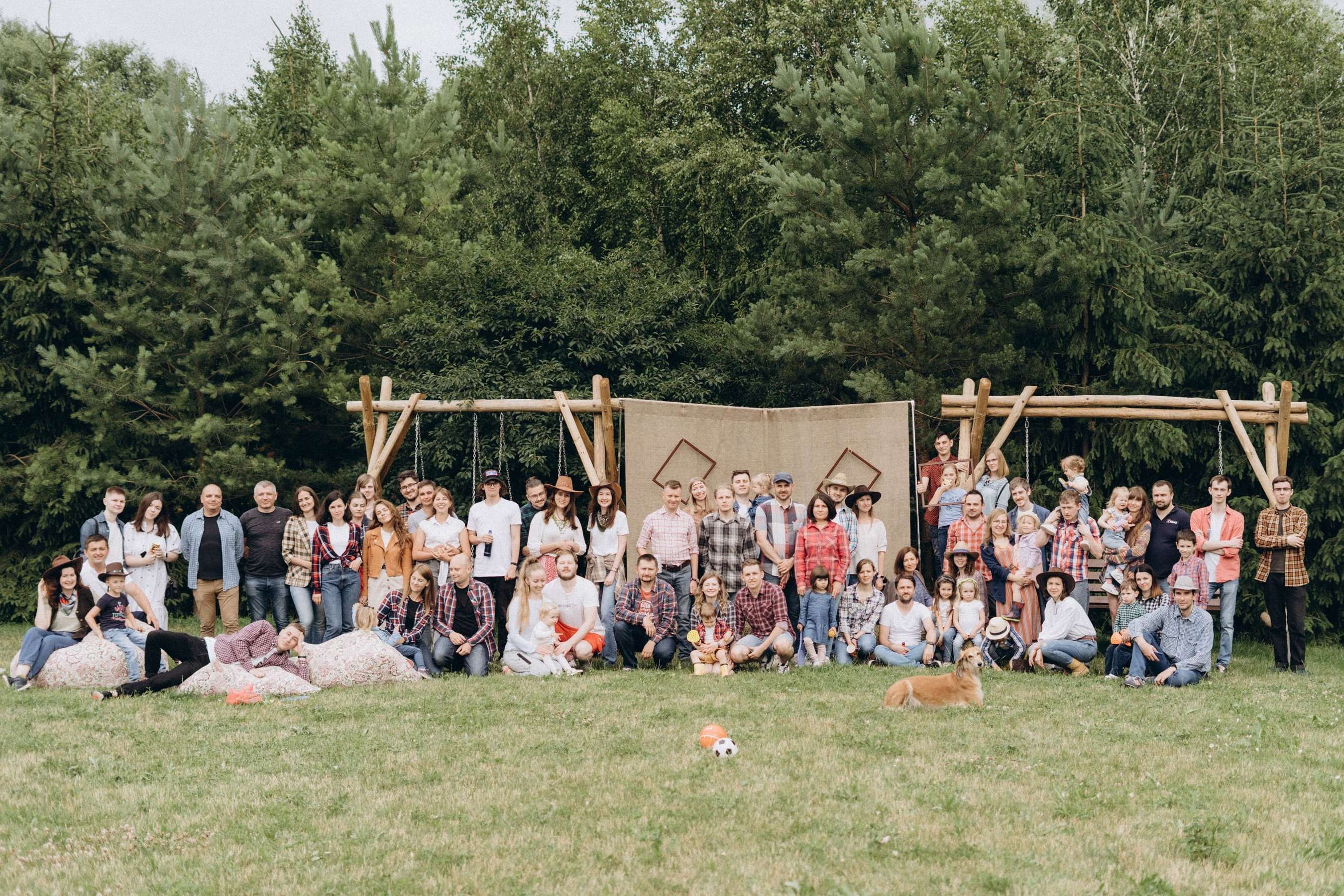 Growing together
At Wise Engineering, we aspire to high engineering standards and work in the domains that evolve rocket fast. That's why we never stop learning new technologies and improving our skills.
TWIL meetings
The This-week-I-learned initiative helps us stay up-to-date with the latest technology news and share knowledge across teams. The slot for this meeting is booked in advance every Friday afternoon for all Wise Engineering teams. If you have an interesting topic to share, you announce it in the Slack channel and get about 15 minutes for a short presentation. Sometimes there are more than one speaker. All depends on the week load.
The topics are not necessarily technical (though they usually are). Sometimes we speak of Mars exploration, plane engines, and handy devices our engineers built.
Book clubs
Several book clubs are operating at Wise Engineering all year round. You can join a technical book club or the one where we read books on innovations, soft skills development, and business growth. The book club owner selects a book and gathers a group of people who would read it together. Once a week, group comes together to discuss the chapters planned for reading and share insights and their experiences. We read in English, of course.
Among the latest books that impressed us the most were Turn the Ship Around! by L. David Marquet and The Culture Code by Daniel Coyle. From the first we've learned from the former Navy captain David Marquet's true story on how to grow ownership attitude within a team. Reading the second, we had active discussions on how the corporate culture is built and what makes different teams succeed. It seems like at Wise, we like books that are based on real life stories one can then further explore.
Tech Talks
Wisers like to share their knowledge. We do it all the time: when meeting in the office kitchen for coffee or holding internal knowledge-sharing events. We also love to spread our expertise outside the company.
Before the pandemics, Wise Tech Talks was one of the coolest tech events in our city and always gathered a lot of professionals. Last year we experimented with the online format, and that was a great experience as well. So in future, we plan a mix of both online and offline events.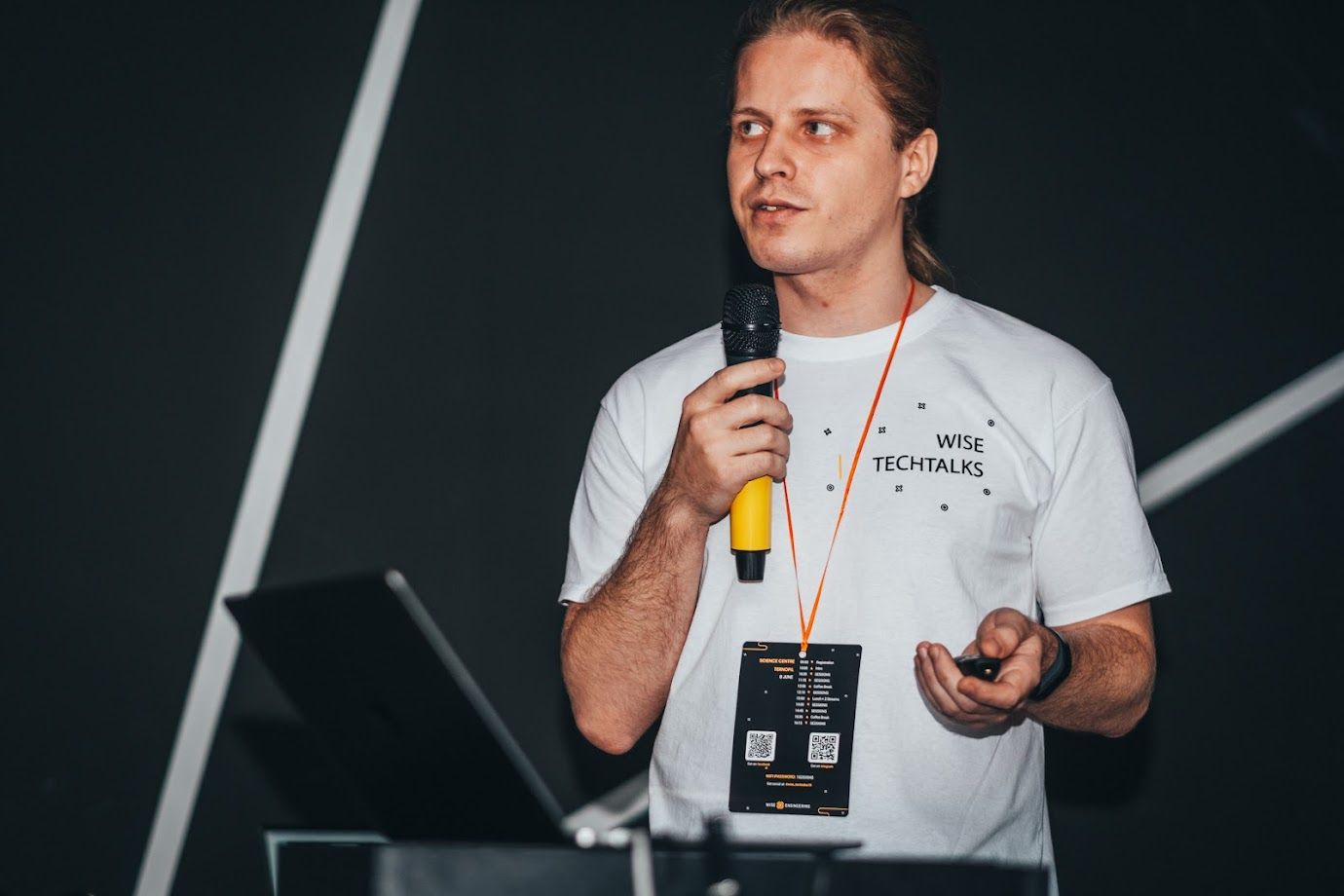 Raising ownership
Ownership is one of the Wise Engineering core values and it is encoded in a Wiser DNA. We own what we do, no matter if this is a work project or a charity initiative. We initiate changes and manage their realization. Our ideas at the company have all the chances to turn into startup businesses.
Thank you cards
Ownership always requires effort, and at our company we understand and value the impact that was made. We have a firm tradition to thank people in person as well as post thank you cards on a special board. This helps us emphasize the importance of the help received or the initiative that was successfully realized.
Very often we share thank you cards for the people who initiated some charity events, arranged exciting trips, or workshops. Each of such events results in numerous personal thank you cards to the owner.
Anniversary certificates
70% of Wise Engineering tech teams work together for more than five years. The first Wise employee recently celebrated his 16th anniversary.
Work anniversaries are important and pleasant small celebrations at our company. Personal anniversary certificate is one of the tradition related to it. A certificate is a fun document that indicates the top work and personal achievements of a person celebrating the anniversary.
The process of the certification creation is interesting as well. The current team and people closest to the person join a Slack channel where they share all the things they are thankful for to this person, major achievements, and some funny stories. The best of them are included in the final certificate version that is printed and presented in solemn atmosphere.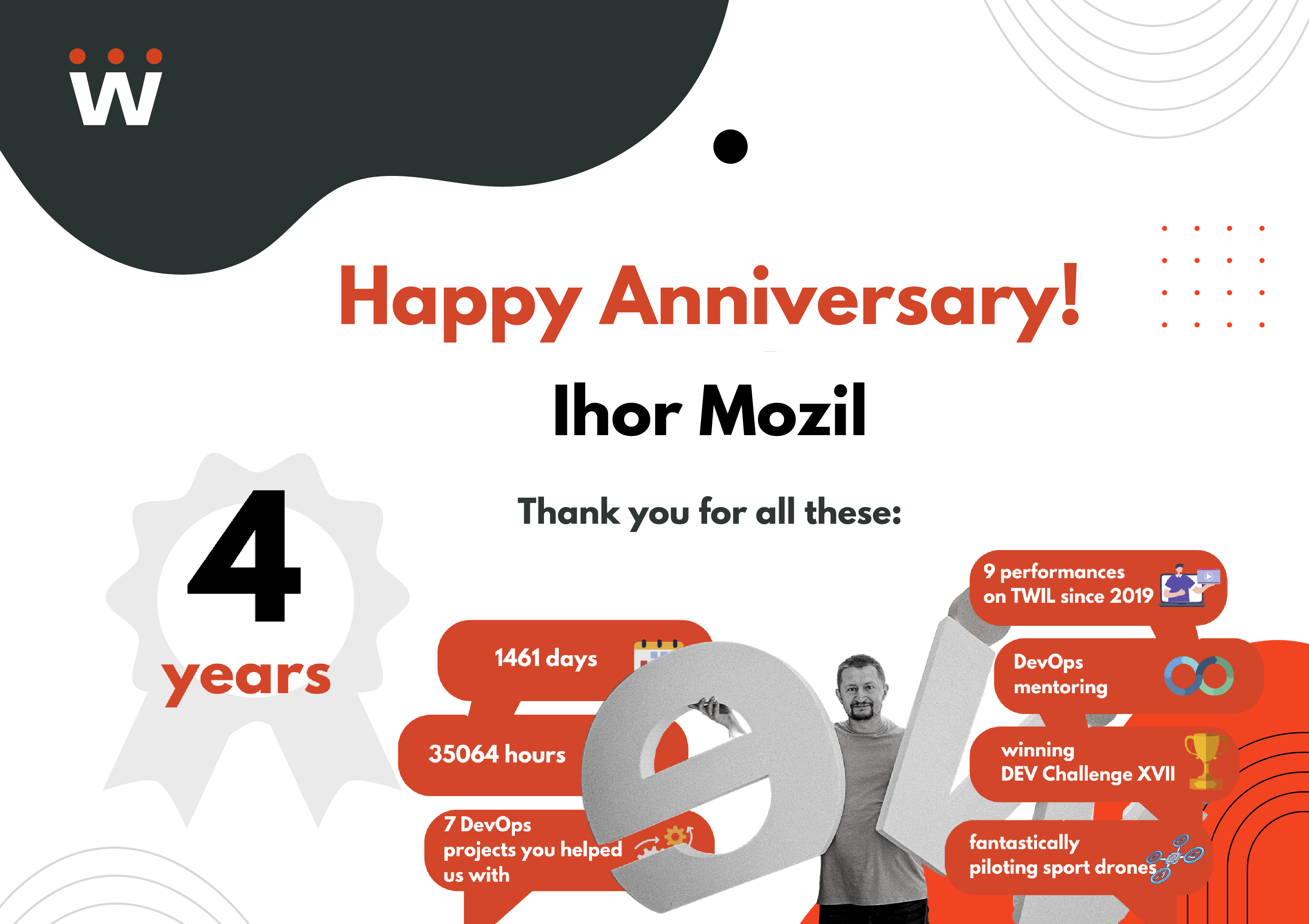 In the peaceful times, the certificate was accompanied with a present which since the military invasion we now transformed into the donations to the selected charity funds on behalf of the person celebrating.
Suit up day
Long ago, at Wise Engineering, we once had an employee with an exquisite love for suits. It is not a usual outfit engineers select for daily work but Oleh, the manager, looked very elegant every day. So once, to surprise him for his birthday, everyone in the office wore their best suits and dresses. Since that time, we have been committed to suit up on Oleh's birthday every year. Many married Wise guys joke that this is a great opportunity to wear their wedding suits.
The tradition was not broken even during the pandemic times. Photos in official clothes were taken and shared online. This year, we invited Oleh to our new office and presented him with a bow-tie. He was moved. Every person matters at Wise Engineering, everyone can start a tradition, or we can start one for you.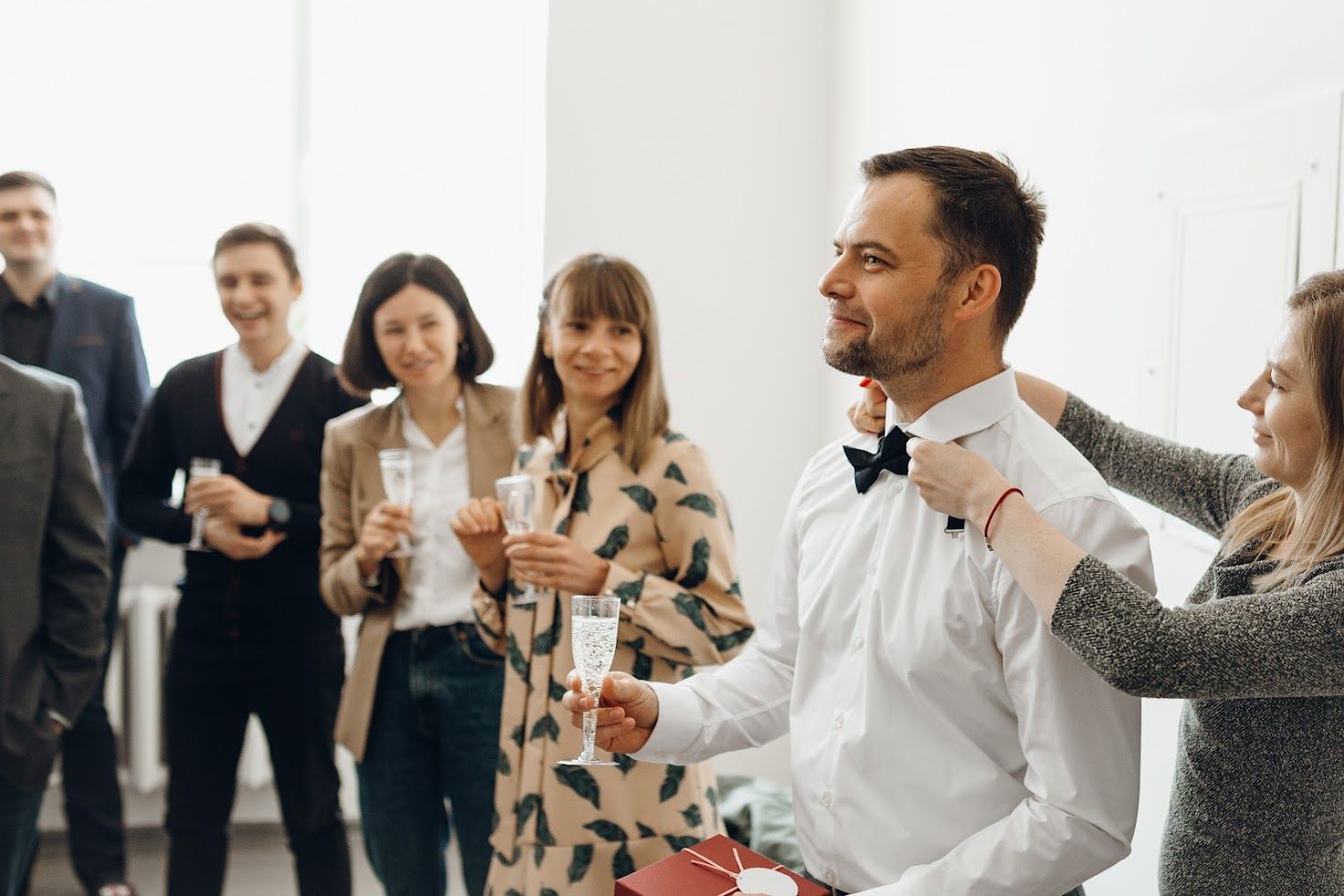 Great times together
It is worth mentioning that while our country is at war all the celebrations are postponed till the Victory day. Still, to cope with the current stress, it helps to have all these dear memories of marvelous time we've spent together. They empower our hope that very soon we'll be able to plan another great event for the Wise team.
Family day
When days are getting warmer we organize a celebration where Wisers can invite their families to join the celebration. Pets are also welcomed.
To tell the truth, this is the favorite holiday of all the small Wise-kids as we always plan a lot of fun activities for them. They visit parents in the office every now and then, but it is much more fun to play outdoors and with other small partners-in-crime. Our best company photo shoots come from the Family Day celebration, as the atmosphere there is truly unique.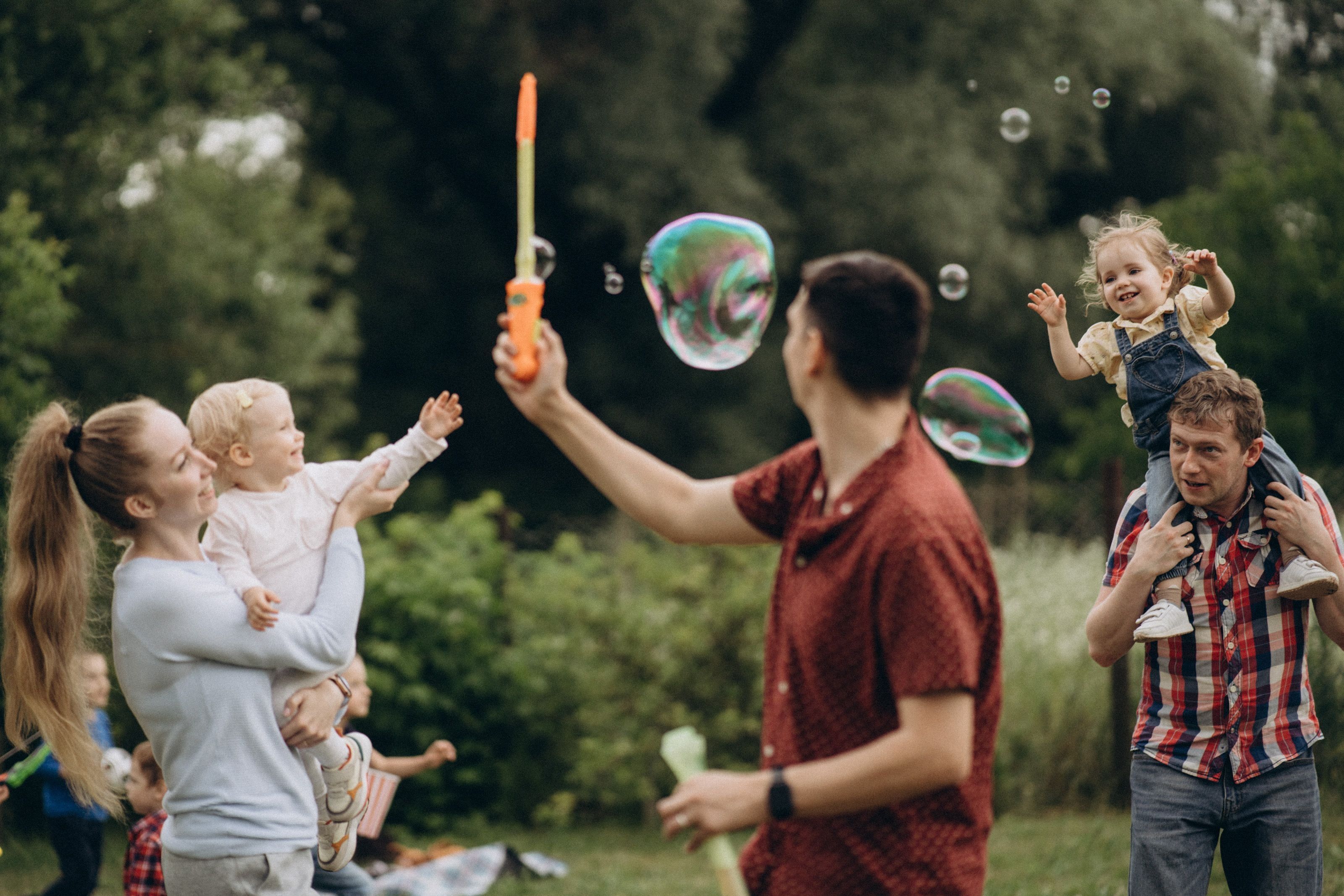 Wise-parties
Besides Family Day, Wise Engineering holds three events yearly – Programmers Day, New Year Party, and Wise Day (an official company's birthday). For Programmers Day and New Year celebrations we always opt for some holiday theme that everyone prepares for very thoroughly. The previous year, for example, for the Programmers Day we selected the Oktoberfest theme, and many Wisers ordered national outfits directly from Austria and Germany to look as authentic as possible. There is always a competition for the best costume, and it is always a battle hard to win.
For the Wise Day, the team goes to the Ukrainian Carpathian mountains and spends weekends there breathing the mountain air, celebrating achievements of the year and brainstorming ideas for the future. Another tradition associated with corporate parties is that, when you visit one, you get a badge with a unique engraving for each celebration.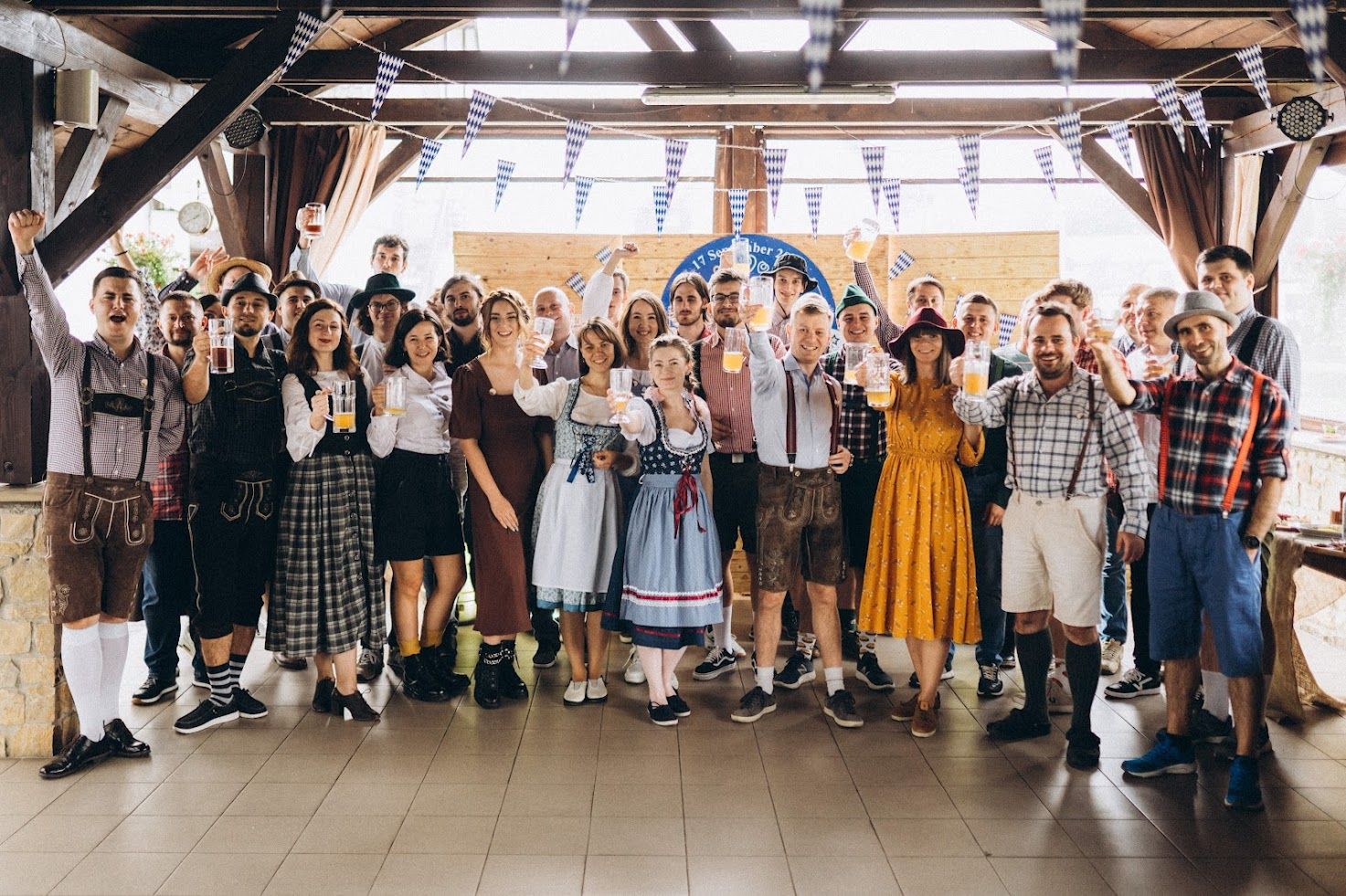 Corporate sports
Running semi-marathons is one of many Wise sport passions. We have a team of runners who train together and take part in the competitions. The Wise team admires their incredible achievements after each race.
Skiing is considered a corporate sport. Expect to get Do-you-ski? question during the initial interview. If not, you will eventually. The best practice is received during the Wise Day, where you receive 2 or 3 days to practice. Wisers enjoy skiing and snowboarding. Wise-kids learn to ski starting from the age of four, and group lessons are arranged for the company newcomers.
This year we prepared for the Wise Day in advance and were about to set for the trip on February 25th. Instead, we donated the money planned for the celebration to the Ukrainian military and focused on the volunteering tasks and our main obligations to Wise clients.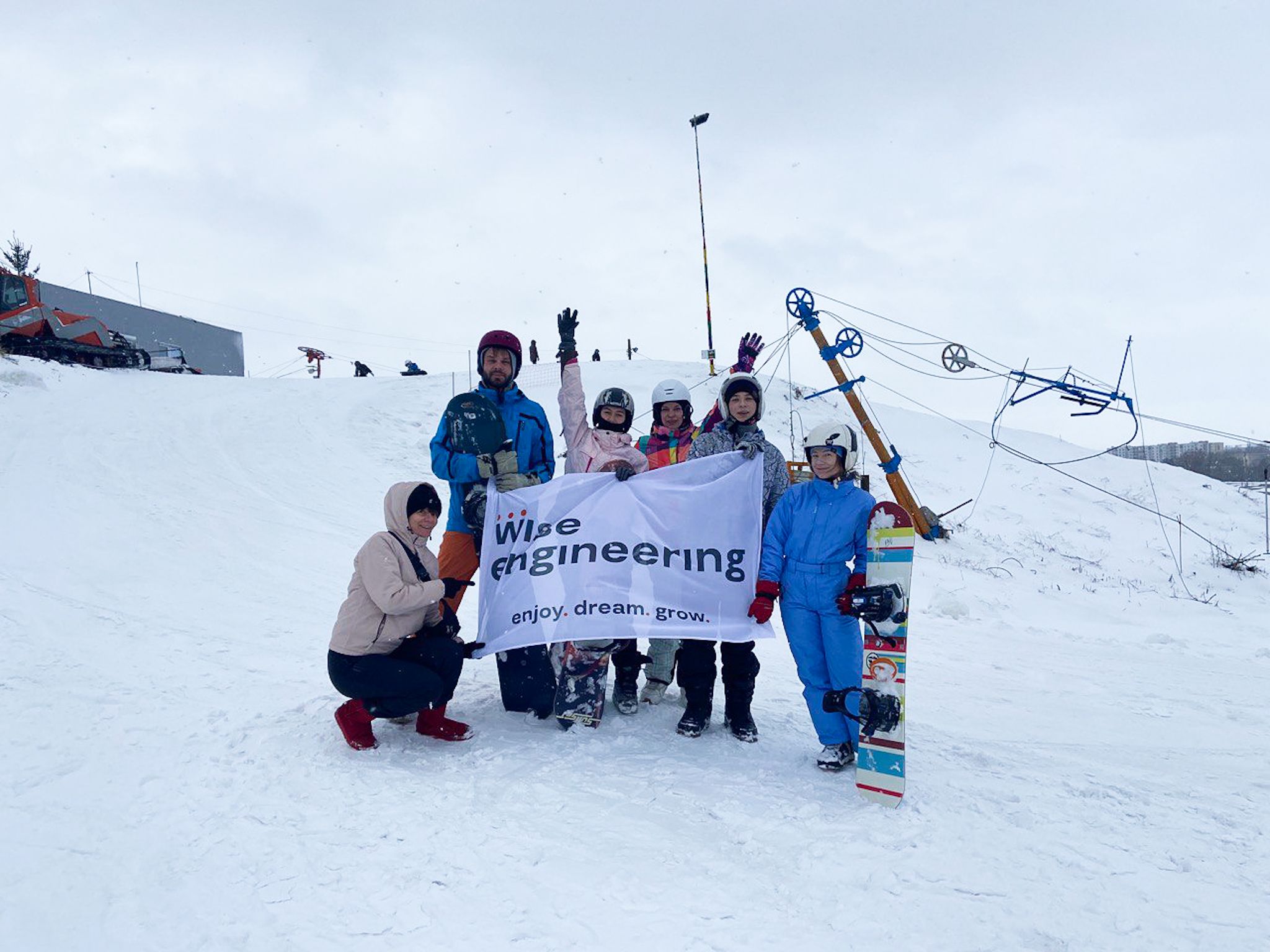 New traditions will start soon
We have a firm belief that after our country's victory, we'll have some more wonderful Wise-traditions. To start with, Victory Day will be the most cherished holiday for all of us. We've already spoken of visiting the regions of Southern and Eastern Ukraine, which currently suffer from the military invasion the most. We'll definitely dive more deeply into the country's history and learn more about its beautiful traditions.
Today, we do not write thank you cards to each other. All the thankful words are addressed to the Ukrainian military who are fighting bravely for all the traditions we have on national, corporate, and family levels.